PEOPLE + POSSIBILITIES
IGNORE
LOVE

US

Frustrating Regus since 2011. We are the Philippines' pioneer coworking brand, a multi-award winning family of troublemakers, the #nextgen workspace, a creative hub of love. We rock, but the story isn't about us, it's about Punk Dolphins — so don't ask us for logos or press releases or company profiles or emails or freebies. If you can find it on the site, use it. Don't ask us what a Punk Dolphin is either, just get involved, read the backstory below, and figure it out. 

PHOTOGRAPHY
BEHIND THE SCENES
AN ORIGIN STORY (KINDA)
PUNK

PIVOTS + ORIGINS
STARTING YOUR OWN BUSINESS IS FULL-ON, FULL-OUT, AND OBVIOUSLY A BLUR. TRYING TO PIN DOWN MATT —FOUNDER OF ASPACE — TO A SPECIFIC MOMENT WHERE THE IDEA FOR THE BUSINESS WAS BORN IS LIKE TRYING TO EAT SOUP WITH CHOPSTICKS. HIS REPLY TO THE STRAIGHTFORWARD QUESTION, "WHEN DID ASPACE START?" ELICITED THE RAPID RESPONSE, "WHO CARES? IT'S WHERE WE ARE GOING THAT'S EXCITING!".

THE FOLLOWING CONVERSATION IS ONE ATTEMPT TO CONSTRUCT A TIMELINE AND PINPOINT A GENESIS, FOR WHAT HAS OBVIOUSLY BEEN A LIFETIME OF EXPERIENCE AND ADVENTURE ROLLED INTO A PROJECT WHICH CELEBRATES THE BEST OF HUMAN BEHAVIOUR IN A SPACE FOR CREATIVES + PUNK ATTITUDES TO FINALLY THRIVE.

Matt had long been dissatisfied with offices. They weren't spaces designed for humans to collaborate or be creative. They were designed to be predictable, good for sitting down and pushing keys, showing your face to the boss, like a modern version of the factory line with cubicles instead of conveyor belts. He was more taken with how people gather voluntarily, at music festivals (he worked on Glastonbury), and art galleries, indie cafés and public spaces. Offices were fluorescent-lit boxes, anti-human, to be avoided at all costs. Until his creative career pulled him into corporate that is, as a disruptor. A disruptor, as it turned out, with a desk. His first desk of many. Starting at pioneering digital agencies in London working on new technology and paradigms for human interactions, then with the BBC, creating a massive physical centre of excellence for digital architects; and then finally for Grey Advertising as they pivoted from "traditional" to the world of "new media".

After challenging corporate convention in London became a full-time desk job, Matt aspired to the ultimate freedom, that of being a digital nomad. Passport, Tumi backpack and a MacBook, and no fucking desk, no clock-in time, no 3 hour meetings in "bored" rooms. By 2007, his adventures and investments had taken him through the Americas, across Europe, into Asia, finally landing him within the Philippines. He loved it! Although Manila did kinda suck from a nomad perspective. He was used to finding local work spaces where he could easily plug-in and kick-start, making moves and friends at the same time; he instead found beautiful beaches but no data connectivity, inspiring humans but uninspired cubicle-type workspace. His prefered community gateway, local café culture, hadn't yet blossomed, so Starsucks was pretty much the only option in the central business districts. Surely we can do better! Change the context, change the results. So he did what any naive energetic entrepreneur would have done: He rebelled against the conventional choices and did his own thing.

With a few startup friends as coworkers, Matt gave his first creative + collaborative workspace a name: Little Green Hub. It was no big-brand Regus or Coffee Bean, but the space at the Rufino Tower along Ayala Avenue had elements of both, just with a "shoes optional" vibe, plus lots of big green plants and a relaxed attitude that made it a great place to create and connect. He handled the concept and design, his startup buddies shared the cost, and Matt P (now CEO of Manila Recruitment) kept it all running smoothly. For a part-time business, it worked as a great place to be when he and his friends came to Manila. After two years, and right before Christmas, he was told by the landlord that a lease renewal was out of the question — it turned out they had their own ideas for how the Little Green Hub could be re-used for their own business. Suddenly Matt + his creative cohorts were out in the cold. Well, a friendly Philippines 30 degree celsius cold.

It was fortuitous. Being suddenly out of one space ignited his desire to re-imagine workspace even further. After a couple of weeks searching for a new spot, Matt and his creative crew took on a small white box in Salcedo Village in Makati, and began drawing up the plans for A new SPACE. An art gallery in the hallway, a cute café in the kitchen serving local coffee and Bayani Brew; eclectic furniture from local designers, fast internet, music + other episodes to add variety to each day — ASPACE's quirks trace their roots back to these early experiments. It took four crazy weeks of fit-outs and painting parties, cabling and connections to get ready to open in January 2012, and a few months more before he could really experience the space as envisaged.

For the first two years it was home to about 30 digital nomads and their coworkers, plus exhibitions and events. Matt was the IT guy, the deals guy, the repairman, the website designer, and the cleaner. ASPACE became his baby and almost a full-time job, competing against more-lucrative projects in Europe and North America. But Coworking in Manila was born, and work has never been the same. By 2013, ambition dictated that he had to "go big or go home". By January 2014, the prestigious Greenbelt location had been found (thanks to support from local entrepreneurs Patxi, Santi + Carlos Elizalde), leases signed, and with a team of two, ASPACE started taking on one floor after another, attracting new members by word of mouth.

Recruiting his "pioneer team" was a key achievement, one that empowered Matt to think bigger and move faster. By 2015 ASPACE had built the largest coworking network in the city, and by 2016 was the first national coworking brand with hubs in Manila + Cebu, absorbing international entrant Palet Express in the process. In 2018, just as coworking had been co-opted by corporate, he hosted the international Coworking Forum and used it to publically step beyond coworking and bemoan the rush to copy ideas, commoditise space, be biggest and claim the title of "most like WeWork". Instead, he suggested, we should encourage more creative hubs, and pivot towards the human experience, profitability not speculation, and support only the most creative workspace experiences, leaving the speculators, skyscrapers and elevator queues to the likes of WeWork and Regus. With that, he dropped out of the coworking conversation, and vowed that 2019 would be about quality, not quantity.

The results of this punk pivot remain to be seen, but with high occupancy + happiness at all ASPACE "creative hubs", and moves afoot to develop integrated neighbourhood experiences, it's certainly less about competing for office space leases and more about the people + possibilities. "It's not the 80s anymore, you can only do so much with a fancy office and an embossed business card. But with the with the most caring community in the world — well, let's see what we can all do" said Matt with a grin.

BEYOND THE OFFICE
CH-CH-CH-CHANGES

Perhaps Zimmerman's "the times they are a-changin'," a cavalier lyric-turned-social-appraisal first uttered in '64, is one of pop culture's most enduring nuggets of human critique. You can pin it on practically anything: fashions, music fads, politics. Also, and maybe most importantly, attitudes: how we look and see, how we skip and stride, how things work. And while we're on the subject of work, that too: work.

It used to be that veneer was all that mattered: the stiff shirt-and-tie regalia or barong, the punch clock, the framed wall ephemera, a corner office, the engraved nameplate. You were at someplace-worth-working at if you had any (or all) of these arrayed in front of you, your last sad sliver of self-worth be damned. But, yes, the times have certainly a-changed, and while nine-to-six-ers toiling away in brightly lit shoeboxes still make up most of the urban workforce, a new intellectual working class, the kind stripped of the trappings of formal employment or blind obedience to "getting a job", has slowly risen over the years. Freelancers, entrepreneurs, creators — a riotous hodge-podge of talent, the new Punks — have at long last gotten over a major hump in world culture: that of being inexplicably viewed as second-tier citizens next to conventional office-dwellers. As we'll read later, the blue-haired Filipina is arrived, and she is the playful creative Dolphin antidote to our shark-infested corporate oceans.

Among the many barometers that herald this shift, alongside changing hair colours of course, is the crazy-mad surge in the number of so-called coworking spaces the world over: shoeboxes-in-disguise or glorified cubicles, you may say, or reimagined boxes for those who have long shunned, well, boxes. Tragically, like most good ideas, the coworking craze is now teetering on the edge of myopia and pedestrianism. Foot soldiers of the creative community can surely do better than plastic plants, a hipster poster and the promise of "community"? Sadly not all coworking spaces go beyond merely functioning as an alternative work station, of serving a physical need, of filling a spatial void. There are those places, and they're okay, sure, pretty sometimes, but also, there's ASPACE, which has gone way north of "standard" coworking and may actually require an entirely new vocabulary for what they create.

The pioneering project nestled in the most superb of locations (Makati's CBD, Bonifacio Global City, the Chino Roces media corridor, and Cebu's Crossroads district) has found its calling in being an organic, malleable, breathing community of creatives (that's all humans btw) whose spatial confines are as fluid as the needs of the people who frequent it.

"It's a space where we can and do start conversations that are free of the mundanity of mediocre. It's a place where dreamers come together, where your own Punk attitude is welcomed." Founder and CEO Matt Morrison shares while nursing a beer and writhing through the increasingly thickening crowd at this year's acoustic-stage rendering of Fête de la Musique, which ASPACE is hosting for no other reason that "humans love music". He bumps into countless people he's on first-name basis with — some of them artists, others habitués of the space he runs — with equal parts warmth and polite distance, a personality archetype of sorts for the business, a wordless gesture that says, "Here's the space I've designed with love; now let me get out of your way so you can do your thing."

Though ASPACE doesn't discriminate on its clientele, one may hazard a guess that "disruptive" personalities, what Kerouac lovingly called the "mad ones"—"mad to live, mad to talk, mad to be saved, desirous of everything at the same time"—may be their choice cup of tea. "We exist because the free-thinking, worldy, ambitious, Blue Haired Filipinas have begun to shine over the past 5 years, and if we can empower them it means that they can do more with their talent than they otherwise would have a chance to do," Morrison says. "We may even become home to the woman who'll save the planet". Curious that with its very moniker, ASPACE conjures either modesty or primacy — yes, it's a space, meaning one among many others, but it's also an A space, staking claim on the top rung of the ladder — and it's most certainly both. There's no doubt that the focus is very much on the people and their possibilities, rather than the size of their four walls and a door. And like the difference between Punk and "a punk", the measure between any space and ASPACE is only how the attitude is backed-up with authenticity and ability, or not.
ANOTHER ORIGIN STORY
THE ASPACE PROJECT

ASPACE as a project is born of both inspiration (innovators, rebels, Manila), frustration (corporate office design, serviced offices with complex contracts, franchise-love), and then followed up with a lot of blood, sweat and tears (designing furniture, coding a website, closing deals, applying for permits, taping cables under the desks – all in a day's work).

More than just the visual identity (which changes) and physical ingredients (which evolve), the values and attitude that went into creating the first physical space and imbuing that space with a strong sense of self took — and takes — constant, collective energy, and love. 

As a Founder who generally dislikes offices — the ones where you are chained to your desk or boxed in a cubicle – I set out instead to define my space by the quality of ideas that could flow within it; also as an international traveller, I had become attuned to excellent, empowered service that made me yearn for a repeat experience. That lead to "must have" ingredients such as art, music, flexibility, positive attitudes and collective responsibility. It might make me sound like a hippy, but the result is a productive space where smart people thrive, and humans feel like work is worthwhile.

As a brand, ASPACE does not seek to franchise and duplicate – we are not Starbucks or Regus or WeWork. It takes on the role of "crossroads" for the innovation community, and as such requires sufficient space to mix physical ingredients together for a diverse community to thrive. Therefore our spaces are pretty big. They are also inspired by the physical location, and as such the interiors will adapt to play well with the community and locale. The constants are professional management, upkeep of our core values, a thriving leadership, and a continued preference to support enterprise (not "pwn" everything).

– MaMo


PHOTOGRAPHY
FACES OF ASPACES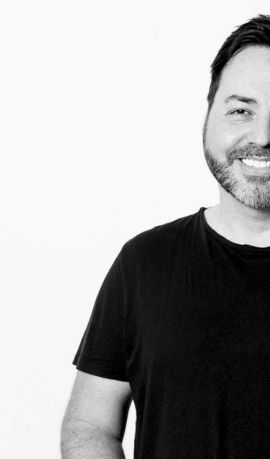 Founder
Matt M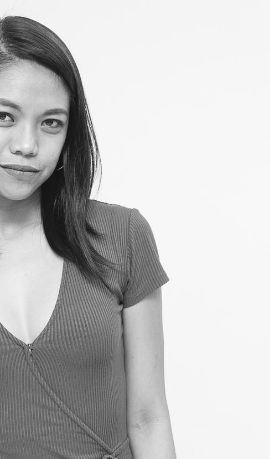 Culture / Community
Be E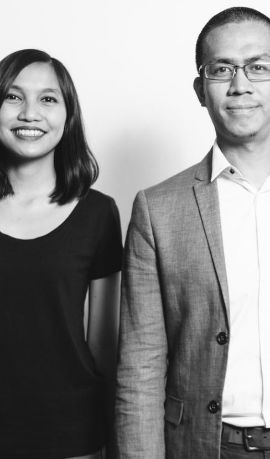 Business / Commercial
KG + JPD
WORK
BP
© 2020 All rights reserved.